Name:
TheNavigator
Codename:
Harley
Age:
21
Personality:
I'm making Harley character, so it's the same

He's outgoing, casual, very friendly, and trying to look sexy sometimes
Appearance: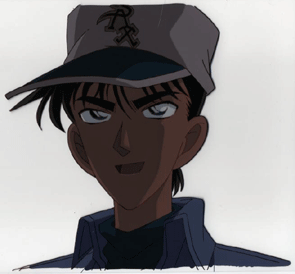 Likes:
Casual stuff, his girlfriend, Conan and cases
Dislikes:
Being boring, formal, and depressing and being joking a lot while it's work time
Skills:
Eyesight, intelligence and speed in running
Job:
Detective
History:
He's a son of a great police detective called Martin Hartwell.. He used to know Shinchi Kudo and was a rival to him, but when Shinchi changed to Conan, they used to be friends and they helped each other a lot.. He loved Kazuha as she's his girlfriend.