Name:
Arthur Islington
Codename:
Flippy
Age:
18
Personality:
Arthur is usually very docile and calm and very, very kind and friendly, he couldn't hurt a fly, or at least, in his usual form, whenever he sees something which reminds him of war. (Flashing lights, gun shaped objects, people dressed like soldiers or loud bangs) He becomes insanely murderous, and will go completely insane and murder everything.
Appearance: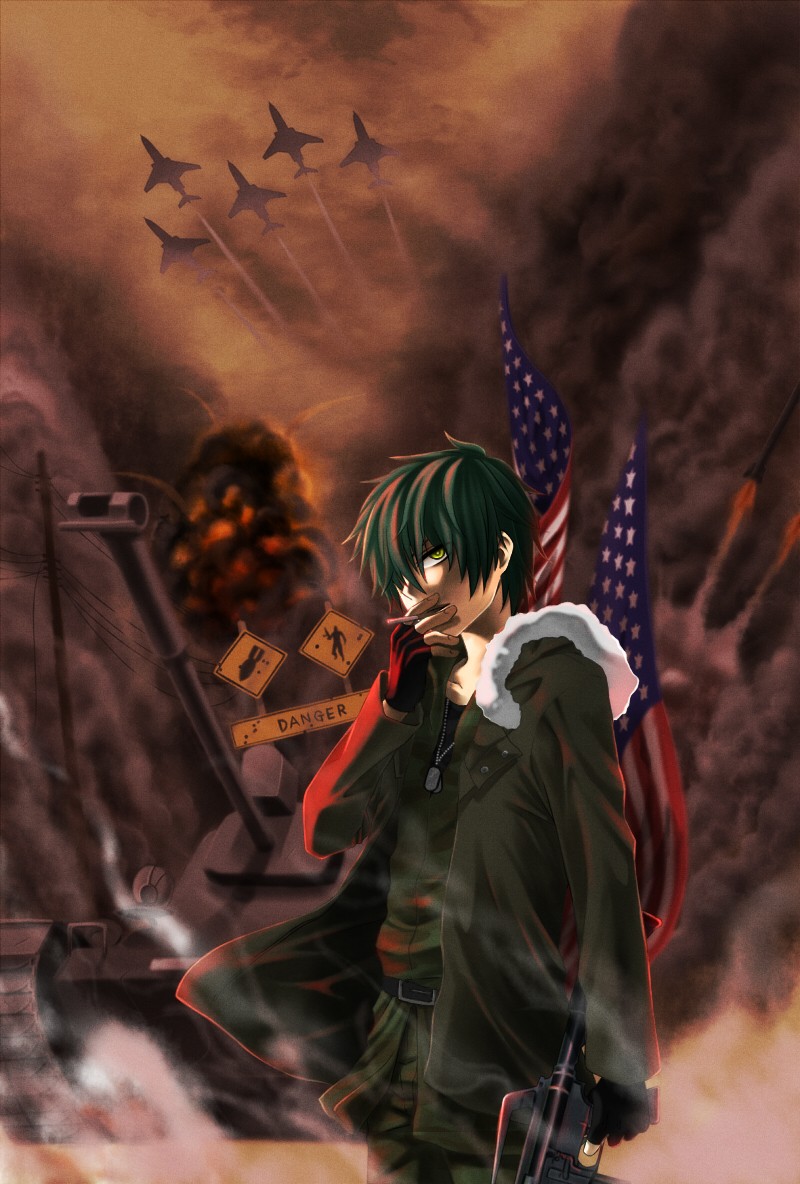 View this one at your own risk
Spoiler:
Likes:
(When in Murderous Form, Killing, blood, and any form of gore)
Normal form: Pizza, tea, biscuits
Dislikes:
Not much at all, infact, he can't think of anything he doesn't like.
Skills:
Sharpshooting
Killing
Job:
Ex-army soldier
History:
Arthur grew up in a large mansion with his family, his parents died when he was 15,which was the year he started military training.
When he turned 16 he was sent to Afghanistan where he fought in the war as a soldier, he was then captured and tortured, and they messed with his mind until he turned completely insane, he eventually butchered his captors when they least expected it, he was then sent to a psychiatrist hospital, where one day a fire alarm rang, the ringing sounded like an air raid siren, which triggered his insanity, he eventually escaped and killed everyone in the psychiatrist hospital in a very gory, inhumain manner.
He now roams the street, killing.